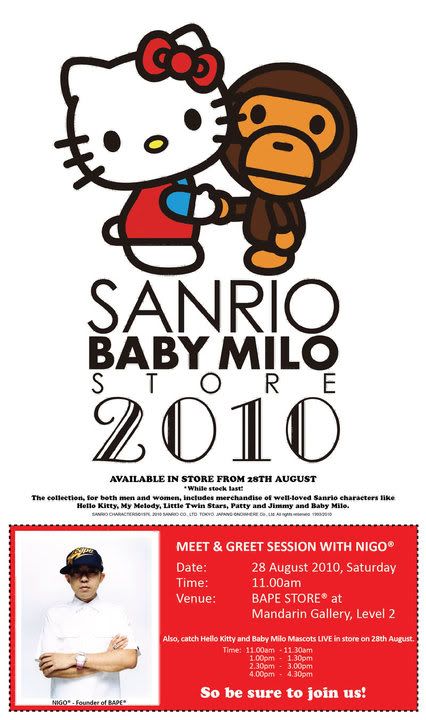 The world's most famous cat is here!!!!. To celebrate half a century of fun and friendship,
Sanrio
has partnered with
Bape
to produce a limited edition collection - the opening of SANRIO BABY MILO STORE.
One of the highlights of the store opening was the appearance of Hello Kitty and Baby Milo. and as expected, the limited edition items, consisting of t-shirts, hooded sweatshirts, sneakers, canvas tote bags and accessories, flew off the shelves in record time. One word, WOW!! Tell me what is exclusivity? Only 10 people can enter each time without any time limit, each person was only entitled to purchase two items. I likey.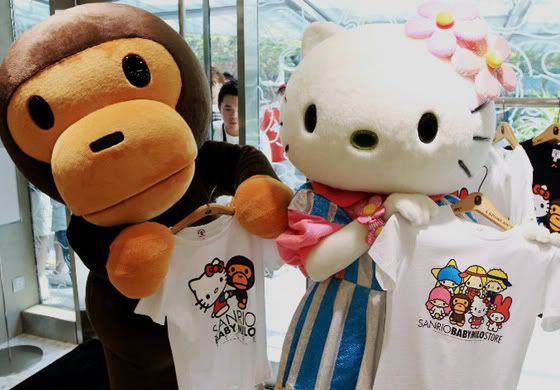 mandaringalleryblog.com
Some of the items i intend to buy, but too bad.. by the time i reached, almost everything was oos :s