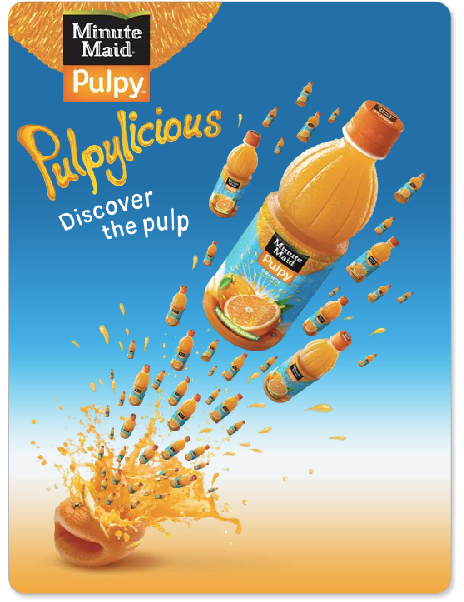 I'm pretty sure that all of us knew this brand by now. If you've not, then perhaps you should start going out more often? LOL. Just kidding. I said that cause previously Coca-Cola held the largest sampling promotional campaign ever taken in Singapore. It engaged consumers through its innovative & engaging hands-on activities both in-store & outdoors.
Traditional advertising only deals with our sense of sight and hearing, but this one engages our taste buds as well. Well done to the marketing team!!!

Beginning on 19th  and 20th of June, it took place at various locations along Orchard Road, inside CBD zones and in the heartlands. Consumers were captivated by interactive outdoor panels at selected bus stops where they collected tokens which they then used to exchange for free bottles of Minute Maid Pulpy from nearby sampling teams.




The newly launched pulpy juices come in two flavours - Orange and Tropical Mixed Fruit. I ike Tropical Mixed Fruit :) The texture of the pulps were a nice sensation in the mouth. The taste was refreshing and really sweet. Very much to my family likings. My mum has filled our fridge with many bottles of these!
Anyway, check this out.
He's really cute!!!
[caption id="" align="alignnone" width="480" caption="To die for"]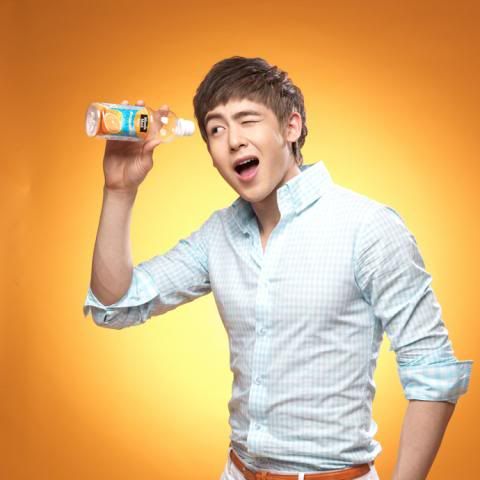 [/caption]



Nichkhun showed off a different charm as a "Pulpy Guy" at the site of the Minute Maid commercial shoot that took place in the English Village in Kyungido Paju.



For the CF that had the concept, "Through 'Minute Maid with Pulpy,' you will experience a new joy in your everyday life." "Pulpy" represents the fiber left after the fresh pulp in a fruit is squeezed out well.





Nichkhun disregarded the director's suggestion to "drink moderately," and instead drank 7 liters of juice in his determination to do his best as a "Minute Maid with Pulpy" model.